We direct bill to the following insurances so that you can focus on getting better.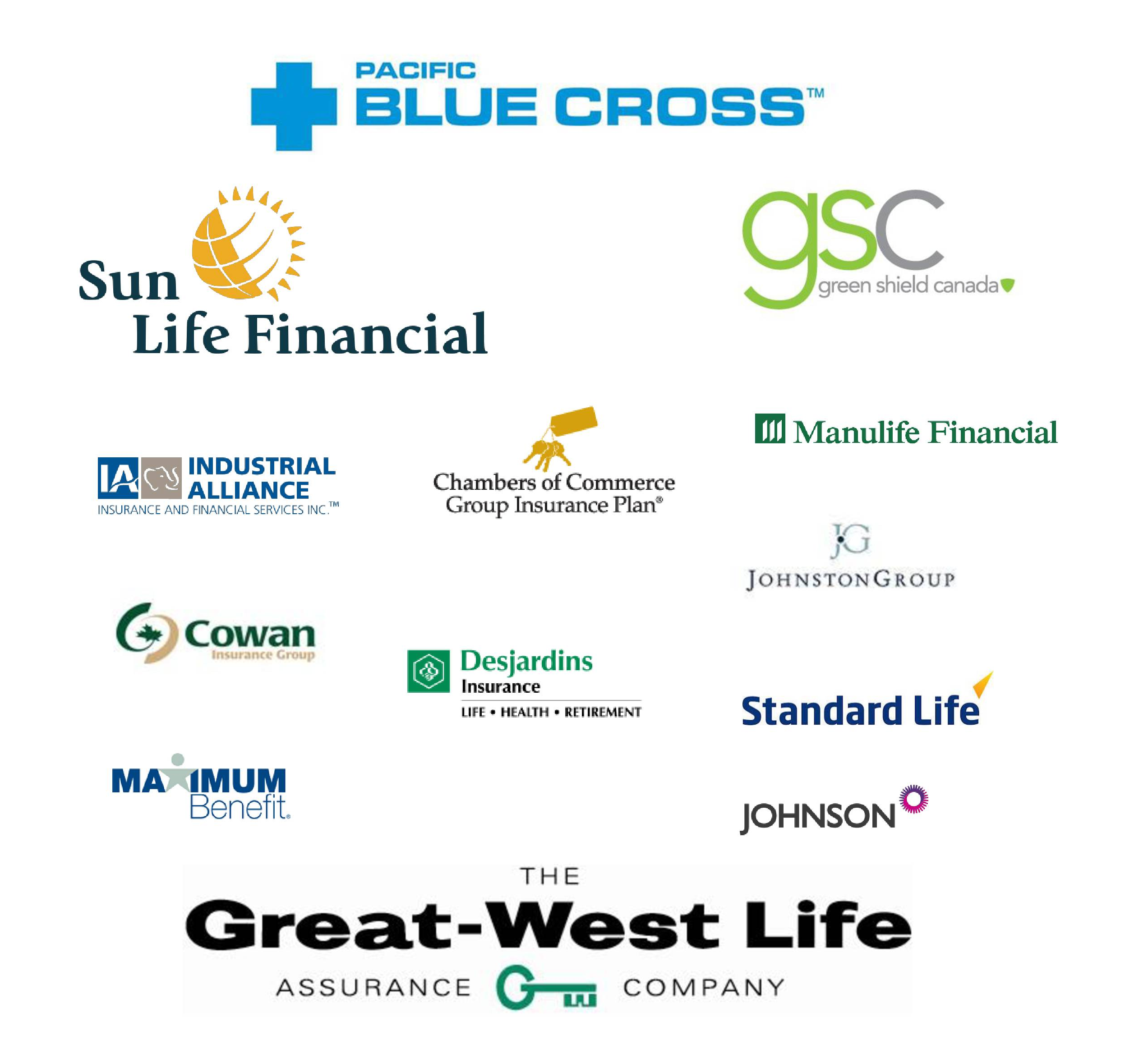 ICBC
If you have been injured in a motor vehicle accident, ICBC may cover your chiropractic, massage, and kinesiology treatments. You are pre-authorized:

• 25 treatments from a chiropractor.
• 12 treatments from a registered massage therapist.
• 12 treatments from a kinesiologist.

We bill ICBC directly, so you won't have to submit receipts for reimbursement. Additional visits maybe available if needed. No referral is required.
WorkSafeBC
WorkSafeBC covers injured workers for their visits to a chiropractor. If your claim has been accepted for coverage, WCB will cover your initial visit and subsequent treatment. No referral is required.
Medical Service Plan
Only patients who are medical service plan (MSP) beneficiaries with supplementary benefits status can claim part of the cost of their chiropractic or massage treatment through MSP. You are entitled to a total 10 combined visits per calendar year and will be responsible for covering the remaining cost of your visit. If you are eligible for supplementary benefits, MSP will pay $23 towards your treatment.
Other Providers
✔Blue Cross
✔Chambers of Commerce
✔CINUP
✔ClaimSecure
✔Cowan
✔Desjardins
✔First Canadian
✔Great West Life
✔Sun Life
✔SSQ Insurances
✔The Co-operators
✔RWAM
✔GroupHEALTH
✔GroupSource
✔Industrial Alliance
✔Johnson
✔Manion
✔Manulife
✔Maximum Benefit
✔GreenShield
✔Empire Life
✔Equitable Life
✔NexGenRx
✔Medavie Blue Cross
*If you have any additional questions about your coverage please feel free to contact us.
Why Choose us?
✔Pre-approved care - no doctor referral required.
✔Personalized treatment plans for your injuries.
✔Direct billing and predetermination on selected insurances.